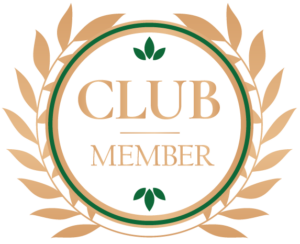 Membership INCLUDES two adults and all their children.

Maintenance fee is NOT payable until September 2023

Subscription Fee is a one-time payment - with the subscription, you acquire a Life Membership.
Become a member of Ecovita Country Club and enjoy an incredible space, with the possibility to practice more than 130 sports and leisure activities, in Nueva Italia, only 35 km from Asuncion. Lagoon with beach, mega-pool, tennis courts, football, paddle, basketball, volleyball, huge playground for children, ping pong room, riding stables, restaurants and bars, barbecue grills, event room, spa and gym - and much, MUCH more awaits you at Ecovita. Purchase your Membership, and you can use the Club's facilities whenever you want, as often as you want. you want, as often as you want.
Sign up now before the official opening - and enjoy enjoy incredible discounts of up to 50% off the subscription fee for your lifetime membership.
Subscription Price

(one-time subscription fee, lifetime membership)

Gs..
*25.000.000
Possibility of financing

(the cost of the subscription can be financed in ten instalments - additional cost for financing Gs 500.000)

Gs.
10 x 2.500.000
Maintenance Fee

(monthly fee for the use of the Club's facilities)

Gs.
299.000
*Reduced payment with 50% discount - offer valid until September 30th 2023
A
---
Aerobic (indoor/ outdoor)
Acrobatics
Archery
Athletics
---
B
---
Baby area
Business Center
Bucking machine
Basketball
Bistro Bar (Snack Bar)
Badminton
Billard
Boules
Boccia
BMX
Boxing
Bridge (Cardroom)
Bodybuilding
Bakery (confectionery)
Bakery
Bike lanes
Barbecue areas
Barbecue shelter
Bow and arrow
Beach soccer
Beach volleyball
Backpacking
---
C
---
Club House
Cafeteria (Coffee Shop)
Capoeira
Crossfit
Clown (for kids)
Cycling
Cardroom (poker etc)
Canoeing
Cinema
Children's carousel
Croquet
Climbing facility (climbing rock)
Children's playground (with babysitters)
Campfire sites
Cleaning service (private houses)
Chess (salon)
---
D
---
---
E
---
Excursion office
Electric boats
Equestrian sport
Equestrian vaulting
---
F
---
First aid (pharmacy)
Fitness trail (trim trail)
Frisbee
Fitness center (open air)
Fitness studio (indoor, training equipment, dumbbells)

ℹ More Information

Foosball
G
---
Go-kart facility
Granja Direct Store (sale of fresh fruit and vegetables)
Giant chess (outdoor chess)
---
H
---
Handball
Havana Lounge (cigar club)
Helicopter tours
Horse riding (service for horse owners)
---
I
---
Ice cream parlors
Inline Skating
Indoor tanning
J
---
Juice bar
Jogging circuit
Judo
---
K
---
Kids disco
Karate
Kickboxing
Karaoke
Kites
---
L
---
Live music area
Log house (hotel operation)
Little train (for children)
Lazy River (boats with gondolier)
Lagoon with sandy beaches
---
M
---
Martial arts
Multifunctional sports field
Mini golf
Mini soccer field
Massage
Meditation
Mini market
Mom-and-pop store
---
N
---
---
P
---
Party rooms
Parking spaces / rental garages
Polo
Pony riding
Personal trainer (gym / fitness)
Pilates
Paddle
Powerwalking
Parcours (Parcours)
Petting zoo
R
---
Riding lessons (advanced)
Riding courses
Riding school (beginners)
Restaurant gallery (gastronomy line)
Rhythmic gymnastics
Restaurant

ℹ More Information

Rollerblades (roller skates)
Roller hockey
Rental of horses
Rental / sale of kitchen appliances, cutlery, accessories
Room service (hotel log cabins; private houses)

---
S
---
Soccer
Soccer (mini-pitch)
Slides (for children), land / water
Sports dance
Stable rental (horse boarding)
Swimming
Swimming pool (natural stone), waterfall, island
Show jumping
Spinning (gym)
Shooting range (pistol)
Shooting range (rifle)
Skateboard
Slacklining
Shuffleboard
Surf coach
Shisha Lounge (water pipe)
Souvenir shop

ℹ More Information

Spa

ℹ More Information
---
T
---
Tree house
Transport shuttle (airport, shopping center, schools)
Tarzan swing ropes
Tennis
Table tennis
Trampoline
---
V
---
Viewing platform
Volleyball
Video games
---
W
---
Water aerobics
Water basketball
---
Y
---
---
Z
---
---